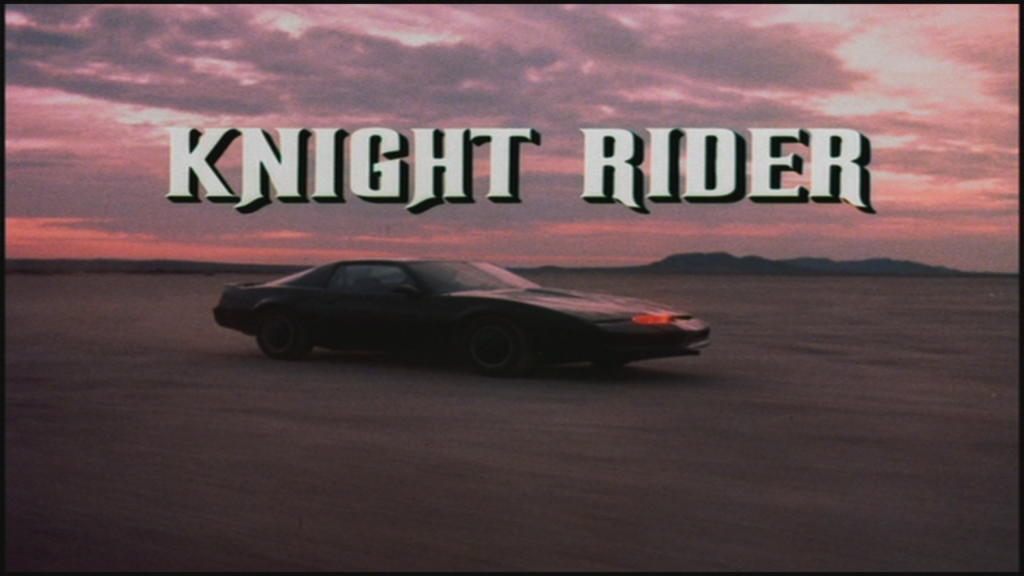 K.I.T.T. (Knight Industries Two Thousand) siges at have været tegnet af den afdøde Wilton Knight, en strålende, men excentrisk milliardær og grundlægger af Foundation for Law And Goverment (FLAG) og moderselskabet Knight Industries.
I serien, var K.I.T.T.´s cybernetiske processor installeret i en mainframe computer, der anvendes af De Forenede Staters regering i Washington DC. Men Wilton så bedre brug for "ham" i instituttets kriminalitetsbekæmpelses korstog og til sidst blev systemet installeret i K.I.T.T. K.I.T.T. var faktisk det andet køretøj bygget af Knight Industries med kunstig intelligens. Hans forgænger var K.A.R.R., (Knight Automated Roving Robot).
Politibetjent Michael Long blev forrådt og næsten dræbt af et skud i hovedet af Tanya Walker. En metalplade i Long´s kranium – resultatet af en hovedskade under Vietnam-krigen ti år tidligere – afbøjede det skud, som stadig påførte alvorlige skader i ansigtet.
Via ansigts kirurgi, genopstår Long som Michael Knight. Michael Knight indvilger i at fortsætte Wilton Knights korstog for hjælpe de magtesløse.
Du kan navigere mellem billederne med dine piletaster.